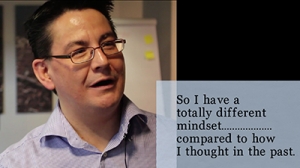 Earlier this year, Rolf — a finance sector IT professional taking my career redesign course — asked me, "As a salaried employee, how can I become more entrepreneurial?"
Good question.
Salaried or not, anyone can benefit from learning to behave more like an entrepreneur. Here are three suggestions I shared with Rolf:
1. Care about the entire enterprise
Entrepreneurs don't have the luxury of focusing on a narrow set of tasks linked to a single job description. They must know and care about the entire enterprise: employees, customers, community, and investors. The best way to transcend job boundaries and begin caring about the entire enterprise is to firmly grasp your organization's business model. If you haven't already, do yourself a favor: Study and apply to your own employer the methodology described in Alex Osterwalder's and Yves Pigneur's Business Model Generation.
2. Define your contribution
After grasping your employer's business model, define how you contribute by drawing your personal business model. Your personal business model describes the value you create through your work, to whom you deliver it, and how it harmonizes with organizational goals.
 3. Sharpen your professional identity
Your professional identity, as defined by my good friend and business partner Bruce Hazen is your persistent, distinguishing essence or character as a worker that makes you unlike others. It differs from your personality in that it focuses not on your psychological essence but on your occupational essence.
If you attend our Master Class, you'll learn to use the methodology with clients or colleagues. Understanding your personal business model will do wonders to sharpen your professional identity.
You may discover a better-than-anticipated fit between you and your employer — maybe in a previously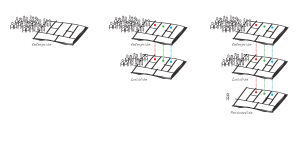 unconsidered area. Or you may realize it's time to move to a different organization where you can better contribute.
Rolf, the finance sector IT professional, took these three points to heart. After completing the online course, he took the Business Model You® workshop. Now he's focusing on his big-data experience and skills, recasting his professional identity so he's valuable in any sector—not just finance.
You can join more than 300 others and enroll in the same online course Rolf took. Redesign Your Career is available online in English and Spanish, with Danish and other languages coming soon.
Ready for a workshop? Join our next workshop/Master Class event in Amsterdam, or see the calendar for more options.